 Press Release
12/01/2023
ROAD TO TUC 3.0. UNVEIL THE UNEXPECTED - EPISODE 2: THE ELECTRONICS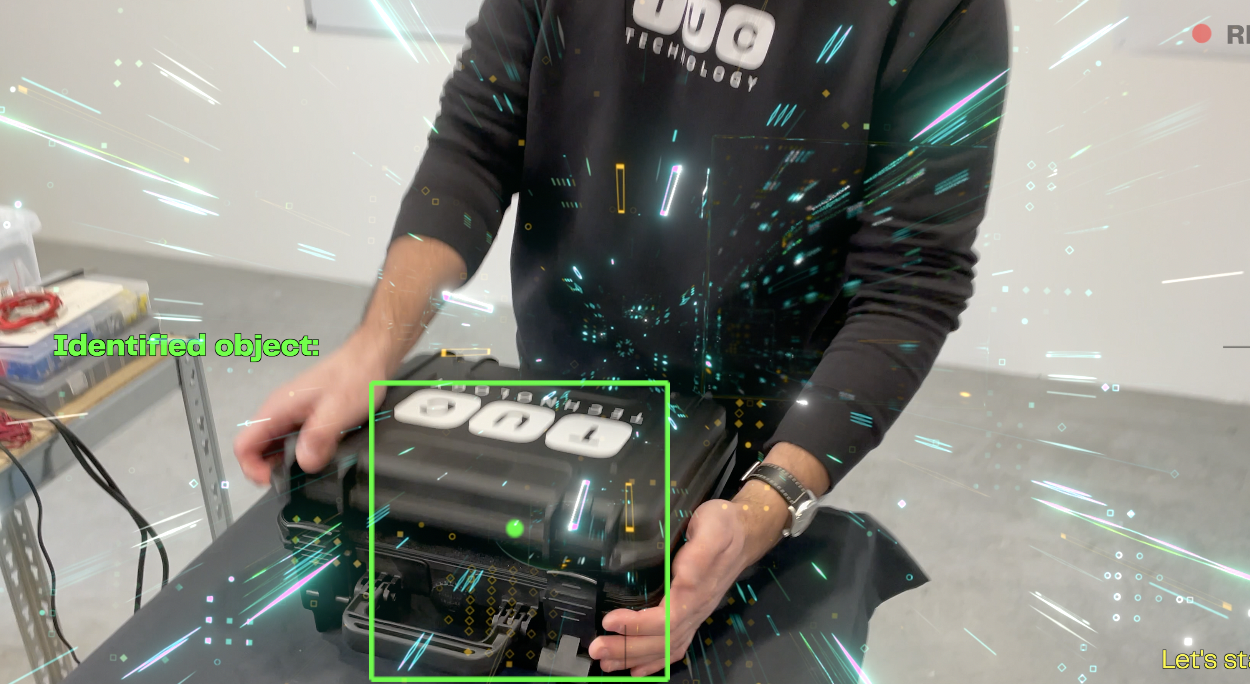 Torino – TUC S.r.l., the start-up known for its "USB of mobility" solution TUC.technology kicked-off just before the end of an incredible 2022, "UNVEIL THE UNEXPECTED"

The TUC 3.0 development series, where Ludovico will guide Liam, the little "tech nosey" drone, to know more about the secrets of the Future Mobility revolution.

Ludovico and Liam will meet the TUC.team members within the brand new scenery of the TUC.hub.
"UNVEIL THE UNEXPECTED" EPISODE 2 continues the "unboxing" of TUC 3.0 from its foundations: the Electronics.

Come with us and meet Ludovico Campana, Co-Founder and CEO of TUC.technology, and Alessandro Berruti, TUC.technology Engineering Leader, who will guide Liam and all of you through the inspiration, the challenges and the technological solutions that will allow TUC 3.0 to be "the first of its kind": a unique and uncommon universal interface for any possible current and future vehicle/device combination.

A challenging development work inspired by the ecosystem concept: a system where all the components are linked together exchanging energy and data.

Exactly what TUC 3.0 will do with all its components you will discover little by little, an ecosystem created to interact and serve the vehicles and their devices.

But this is just the beginning.

Follow us in the upcoming "UNVEIL THE UNEXPECTED" episodes to complete the unboxing of each component of the TUC 3.0 ecosystem.

You will understand why is really the "first of its kind".
Stay tuned!
About TUC.technology
TUC S.r.l is a Deep Tech company founded by Ludovico Campana (Co-founder, Inventor & CEO) and Sergio Pininfarina (Co-founder & President).
TUC.technology is a patented, brand new and disruptive technology to revolutionize the future of mobility and re-define the concept of vehicle. It has been exhibited in the major tech fairs all over the world like CES in Las Vegas, VIVATECH in Paris and GITEX Global in Dubai reaching an impressive Media coverage.
TUC 1.0 and 2.0 technology releases have been presented in 2 vehicles prototypes.
TUC 3.0 release will represent the industrialized version to be presented in 2023 for starting the future mobility revolution.
For further information please refer to company section of the website: www.tuc.technology/company
ww.tuc.technology
Facebook @TUCtechnology
Instagram @tuc.technology
Twitter @TUCtechnology
Linkedin @TUC.technology
Press contacts:
www.tuc.technology/press
[email protected]
+39 392 1513580