 Press Release
07/11/2022
TUC.technology® and TE Connectivity to join their forces for mobility revolution development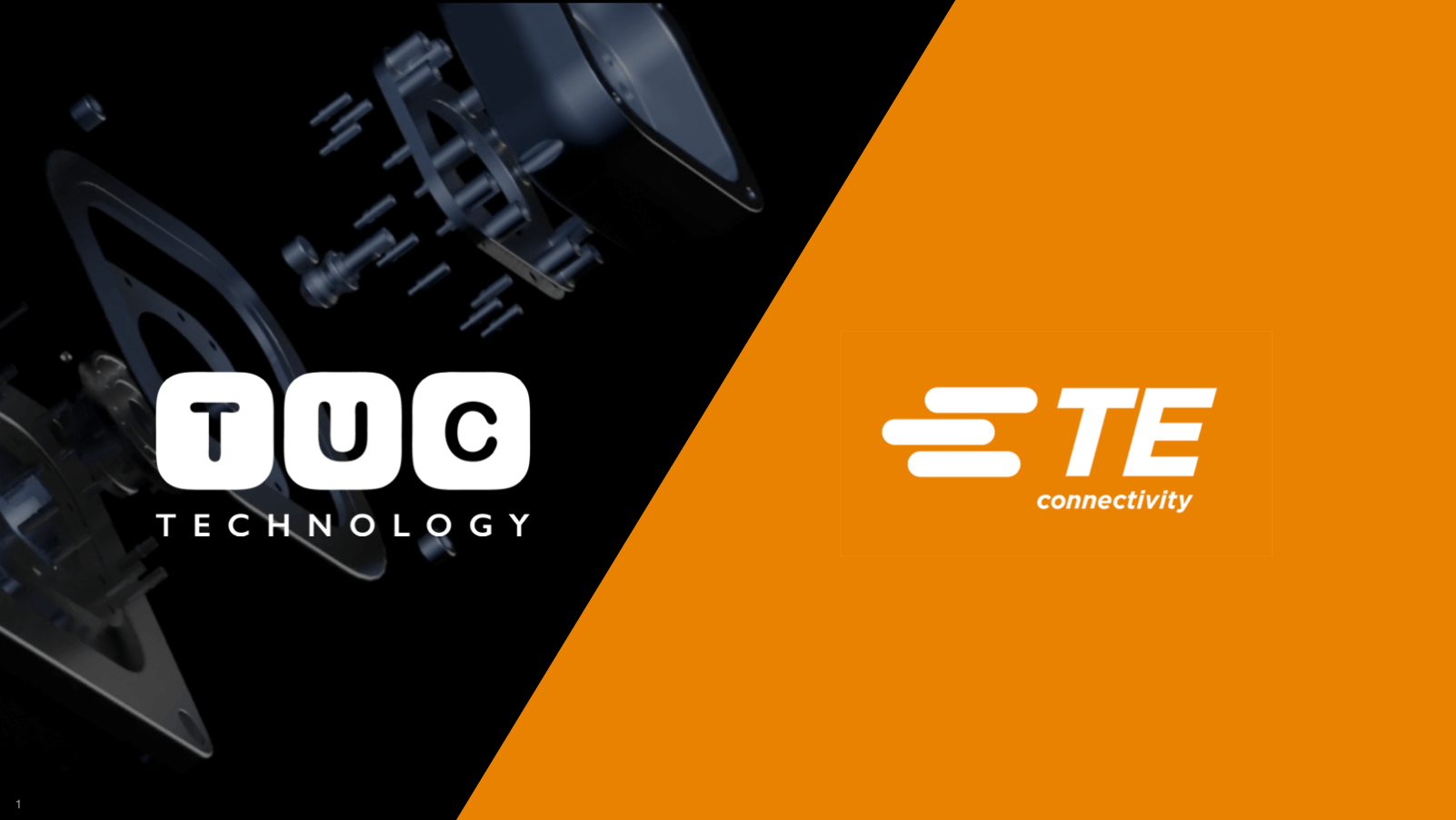 Torino – After the successful experience at 2022 Dubai's GITEX Global where the brand-new TUC.nest, the "Kit for Mobility Space Development", has been revealed to the public, TUC S.r.l., the start-up known for its "USB of mobility" solution TUC.technology, announces a partnership with the global tech leader TE Connectivity.
The agreement continues the path towards partnerships of excellences started with TUC.developers ecosystem that aims to demonstrate the future of the on-board user experience with plug&play components developed by prestigious companies.
The result of these prestigious partnerships for the development of TUC.technology applications with some of the main players in mobility, reaffirm the feasibility, concreteness and its strategic use in industry.
"With TUC technology, we intend to develop a standardized solution for vehicles, allowing a blank sheet approach to the layout of the cabin according to the user experience. For doing that, we are engaging the most valuable industry leaders, such as TE Connectivity." explains Ludovico Campana, Co-founder, Inventor, & CEO of TUC. "We are thrilled to have the support of TE Connectivity and its deep knowledge of the automotive industry as we work to perfect our technology."
"At TE Connectivity, we are committed to helping vehicles reach their full transformative power," said Ralf Klaedtke, vice president and chief technology officer for TE Transportation Solutions.

"Collaborating with companies like TUC to explore ideas, trends and technologies related to the next-generation of mobility is not only an exciting endeavor, but also reaffirms our mission of creating a safer, sustainable, productive, and more connected world."