 Press Release
05/07/2023
TUC 3.0 DEMO – TUC.nest, Technological Beauty at a glance.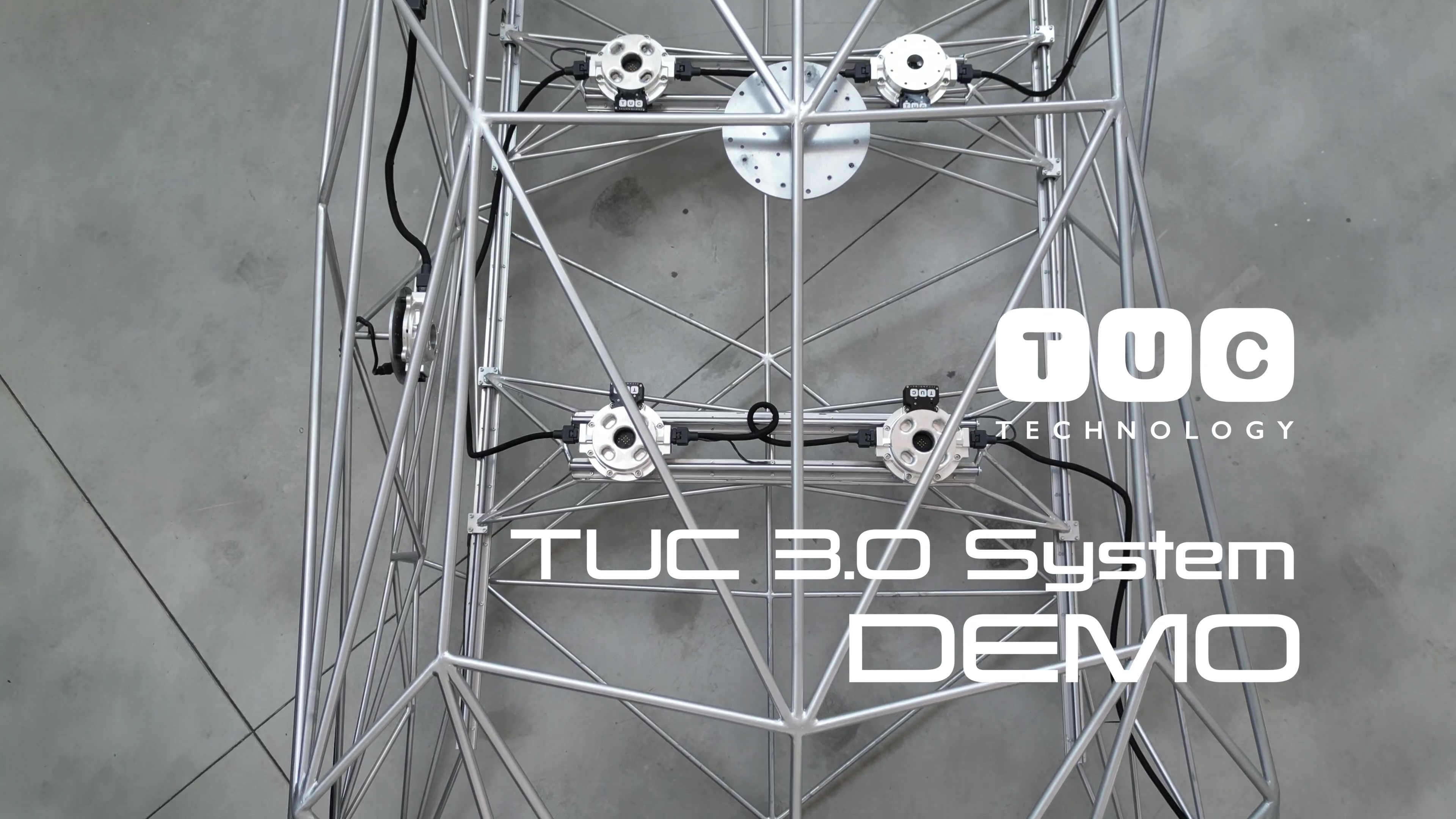 Welcome to the second episode of TUC 3.0 Demo videos.
Torino – Let's introduce TUC.nest, the "Kit for Mobility Space Development" that unveils the TUC 3.0 Technological Beauty at a glance.
Like the TUC System simplicity and effectiveness thanks to the:
All-in-one plugs
One gesture Plug&Play operation
1 second activation
360° multi-modal mounting
Daisy chain plugs system with a unique cable
Visit www.tuc.technology and our YouTube channel to know more.
ENJOY THE RIDE!
ABOUT TUC.technology

TUC S.r.l is a Deep Tech company founded by Ludovico Campana (Co-founder, Inventor & CEO) and Sergio Pininfarina (Co-founder & President).
TUC S.r.l developed a patented, brand new and disruptive technology to revolutionize the future of mobility through solutions for developing vehicles as true modular human centric spaces.
TUC.technology re-defines the concept of vehicle following the guiding values of simplicity and progress, it has been exhibited in the major tech fairs all over the world like CES in Las Vegas, VIVATECH in Paris and GITEX Global in Dubai reaching an impressive Media coverage.
TUC.technology has been presented in 2 vehicles prototypes with the release TUC 1.0 and 2.0, both exhibited at the National Automobile Museum of Turin as a symbol of the redefinition of the vehicle.
TUC 3.0 industrialized version will be presented in 2023 to be applied on all mobility vehicles for starting the future mobility revolution.
For further information please refer to company section of the website: https://www.tuc.technology/#about
www.tuc.technology
Facebook @TUCtechnology
Instagram @tuc.technology
Twitter @TUCtechnology
Linkedin @TUC.technology
Press contacts:
https://www.tuc.technology/#contact
+39 392 1513580