 Press Release
23/03/2023
ROAD TO TUC 3.0 – TUC.technology to leverage on Samsung Knox solutions.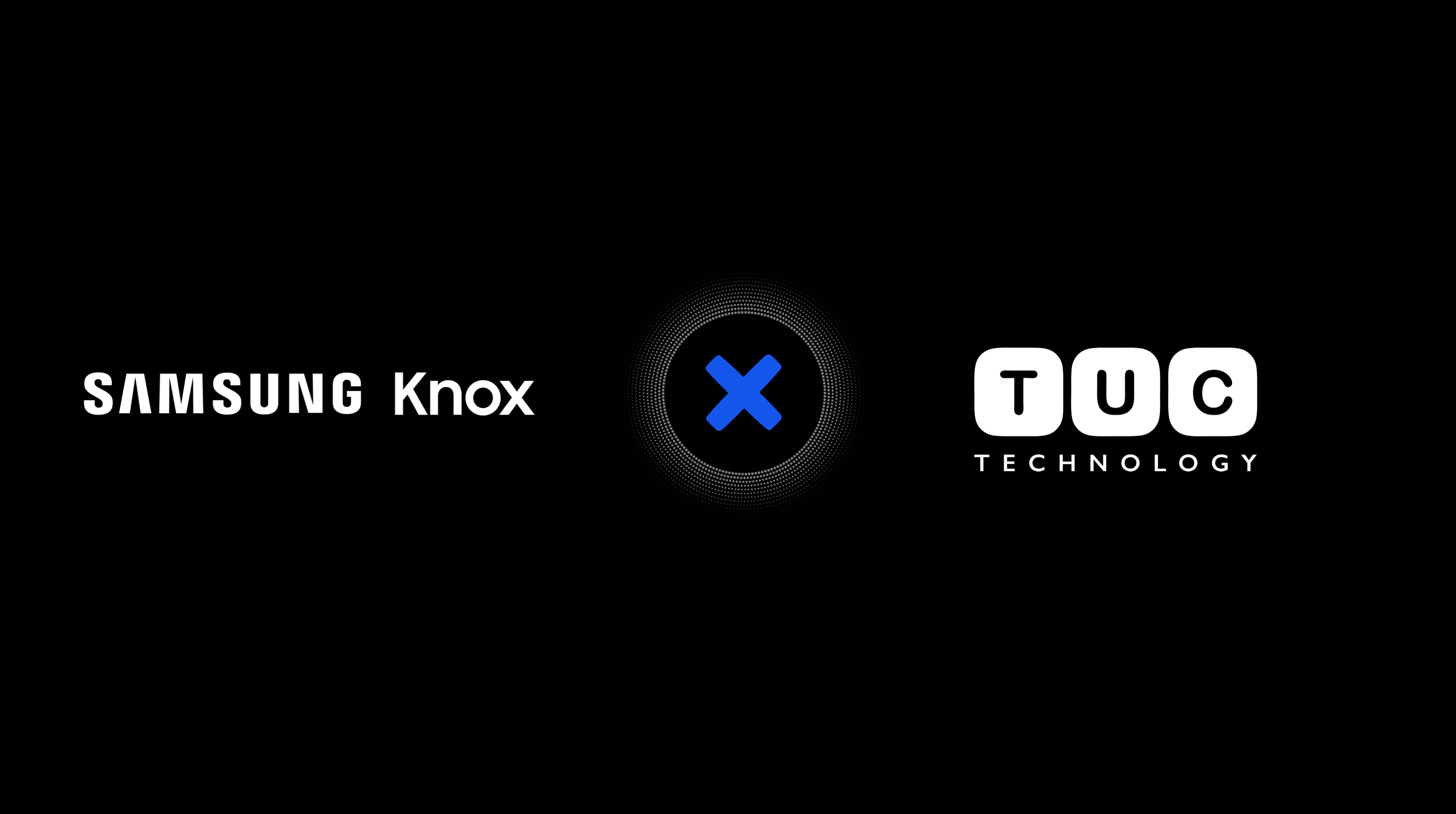 TUC.technology and Samsung join forces to further enhance the technology statement of the upcoming TUC 3.0.
Torino – After the launch of 1.0 and 2.0 technology releases and the introduction of brand-new TUC.nest, the "Kit for Mobility Space Development" in Dubai, TUC S.r.l., the company known for its "USB of mobility" solution TUC.technology, continues its journey towards the introduction of the industrialized version of it.
To further enhance the technology statement for this important milestone, it has been signed a partnership with Samsung focused on Samsung Knox technology and solutions tailor made for the TUC.technology eco-system to connect and manage devices according to user needs and use cases in a Modular mobile space.
"We are very proud to partner with TUC.technology through Samsung Knox, the security and device management solution validated by all major international certification authorities. As Samsung we are committed to developing products following the 'secure by design' vision: we think about the security of devices right from the design phase, so that they are already extremely secure even before other applications are installed; thanks to the Samsung Knox platform, moreover, we are able to guarantee their customization for use in the most different contexts, even the most innovative ones such as TUC.technology."
- ANTONIO BOSIO, Head of MX B2B Sales Development at Samsung Electronics Italy -
"The partnership with Samsung Knox shows the amazing possibilities that TUC.technology can offer to enhance tailor made solutions and technologies in a new modular and personalized mobility space. An environment for a brand-new user experience made possible by TUC's concrete solution for the future."
- LUDOVICO CAMPANA, CEO & Inventor of TUC –
So, keep your own devices always with you and stay tuned to see how they can work in different environments: "unexpected" TUC 3.0 surprises are on the way to be unveiled soon.
For the official Press Release about the partnership visit "NEWSROOM" section of the website: https://www.tuc.technology/newsroom
ABOUT SAMSUNG KNOX
Samsung Knox is a business platform for configuring and managing mobile devices – offering efficient and customized use in various industries. Samsung KNOX provides security hardening from the hardware through to the application layer.
KNOX incorporates Security Enhanced (SE) Android developed by NSA (National Security Agency),and integrity management services implemented in both hardware and the Android framework.
At the application layer, KNOX offers a container solution that separates business and personal use of a mobile device.
This separation is enforced by SE Android and file system level encryption, offering protection of business data and applications from data leakage, viruses and malware attacks. KNOX provides reassurance and convenience for IT departments looking to implement and manage Bring Your Own Device (BYOD) strategies.
-
ABOUT TUC.technology
TUC S.r.l is a Deep Tech company founded by Ludovico Campana (Co-founder, Inventor & CEO) and Sergio Pininfarina (Co-founder & President).
TUC S.r.l developed a patented, brand new and disruptive technology to revolutionize the future of mobility through solutions for developing vehicles as true modular human centric spaces.
TUC.technology re-defines the concept of vehicle following the guiding values of simplicity and progress, it has been exhibited in the major tech fairs all over the world like CES in Las Vegas, VIVATECH in Paris and GITEX Global in Dubai reaching an impressive Media coverage.
TUC.technology has been presented in 2 vehicles prototypes with the release TUC 1.0 and 2.0, both exhibited at the National Automobile Museum of Turin as a symbol of the redefinition of the vehicle.
TUC 3.0 industrialized version will be presented in 2023 to be applied on all mobility vehicles for starting the future mobility revolution.
For further information please refer to company section of the website: www.tuc.technology/company
www.tuc.technology
Facebook @TUCtechnology
Instagram @tuc.technology
Twitter @TUCtechnology
Linkedin @TUC.technology