 Update
31/05/2023
Great Media Resonance for TUC 3.0 World Premiere
The April Digital Streaming and Physical World Premiere at 2023 Milan Design Week Events registered a great media coverage and a positive sentiment.
Torino – One month after the Official Digital and Physical unveil of TUC 3.0, the industrialized version of TUC.technology, and the bramd new TUC.nest and city car prototypes, The Big Bang digital streaming and the following World Premier of the Big Bang Stars at the 2023 Milan Design Week registered a great media resonance with impressive media coverage figures.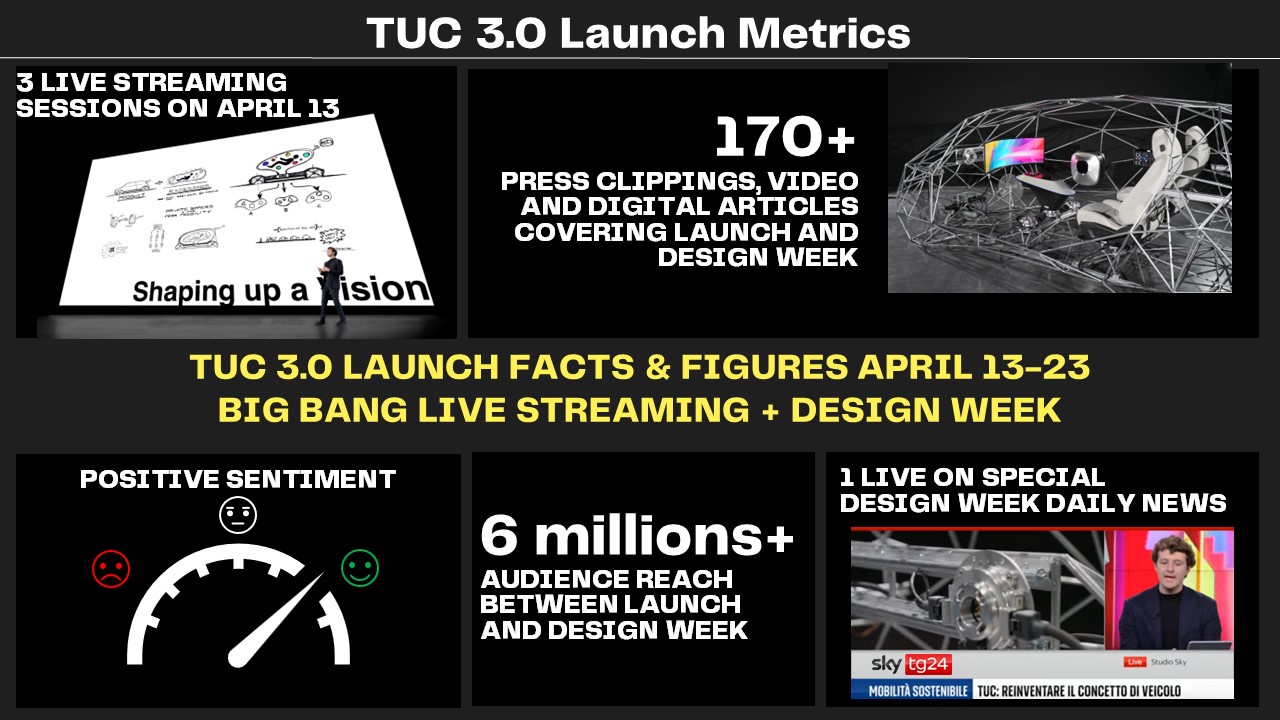 The Big Bang Digital Streaming went live on 3 platforms and registered a great media coverage on main News, Economic and Specialized media.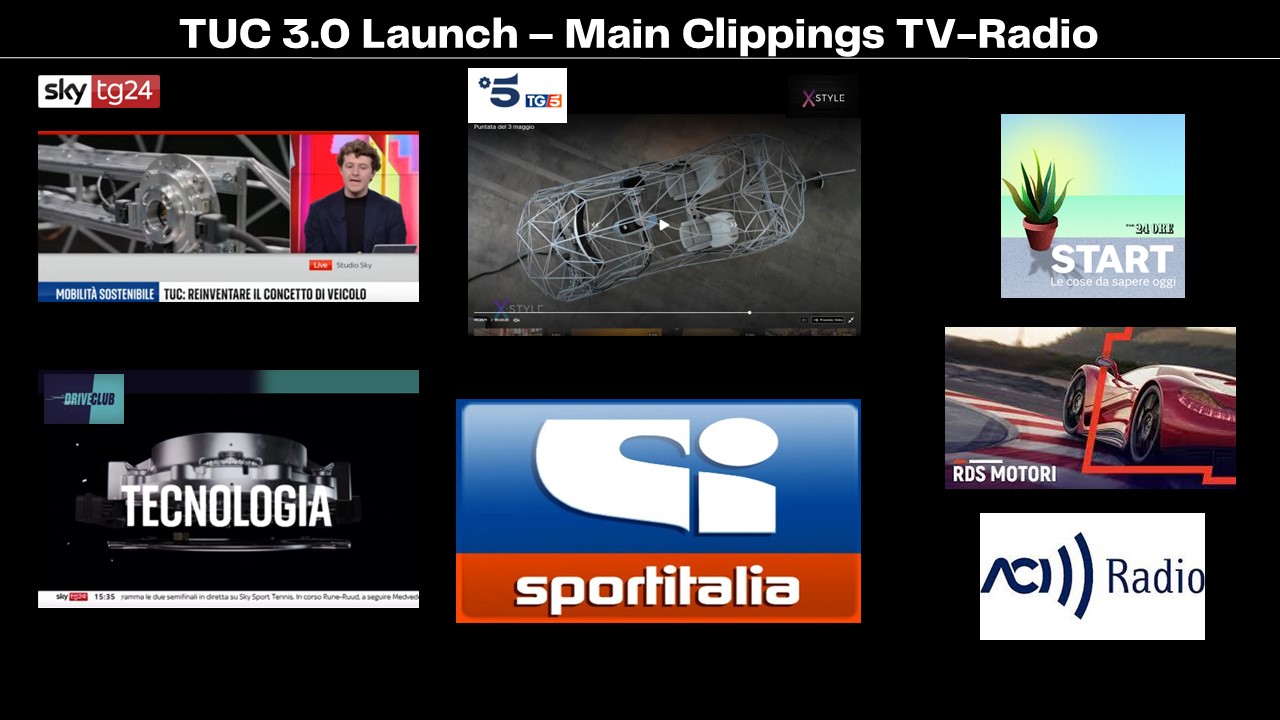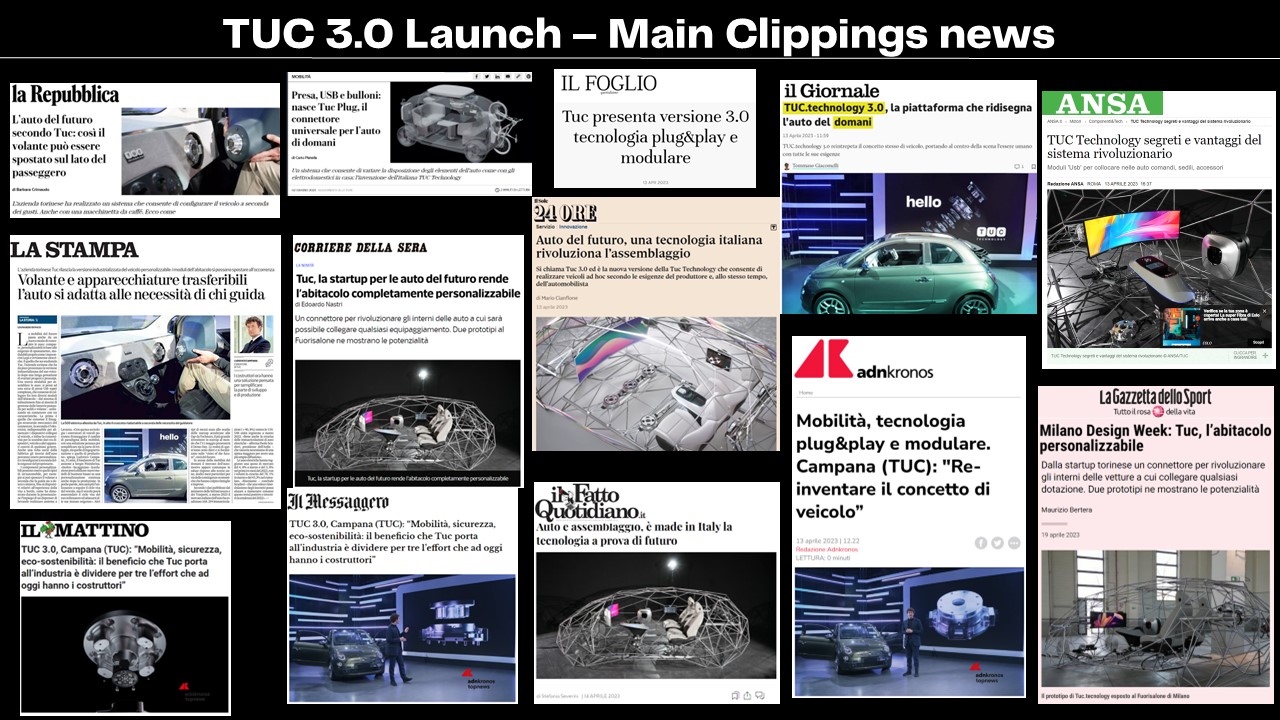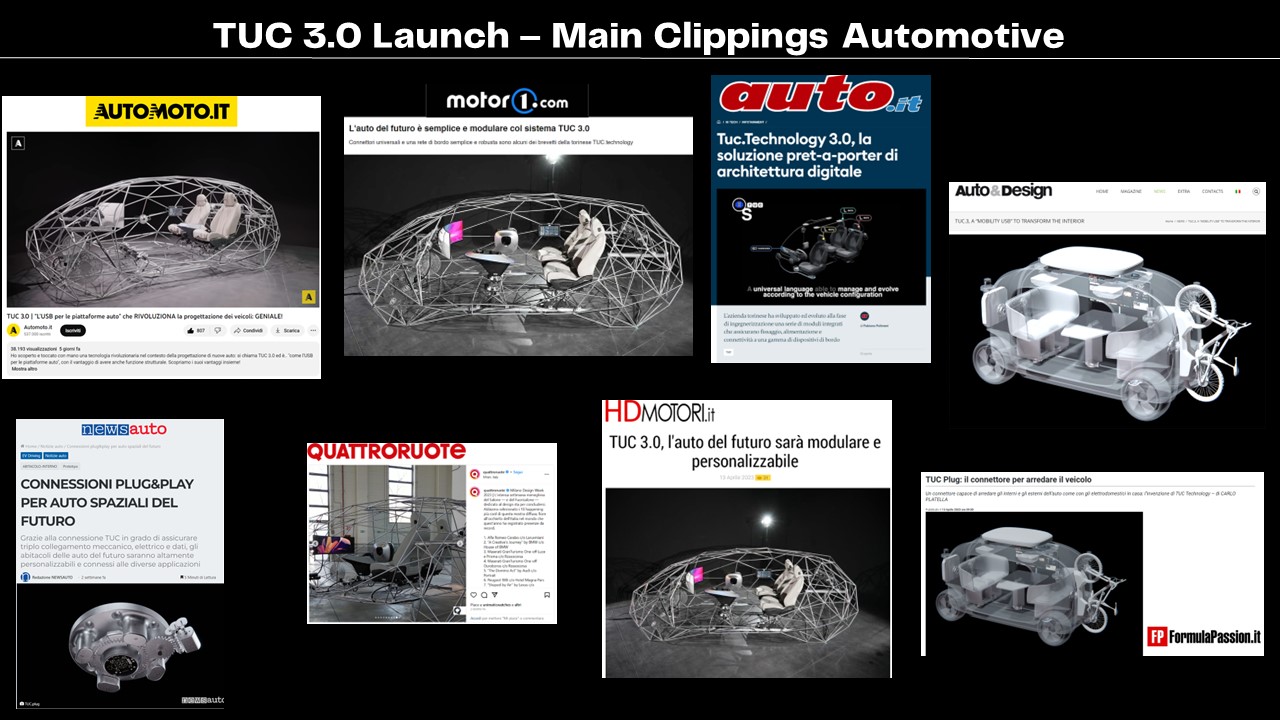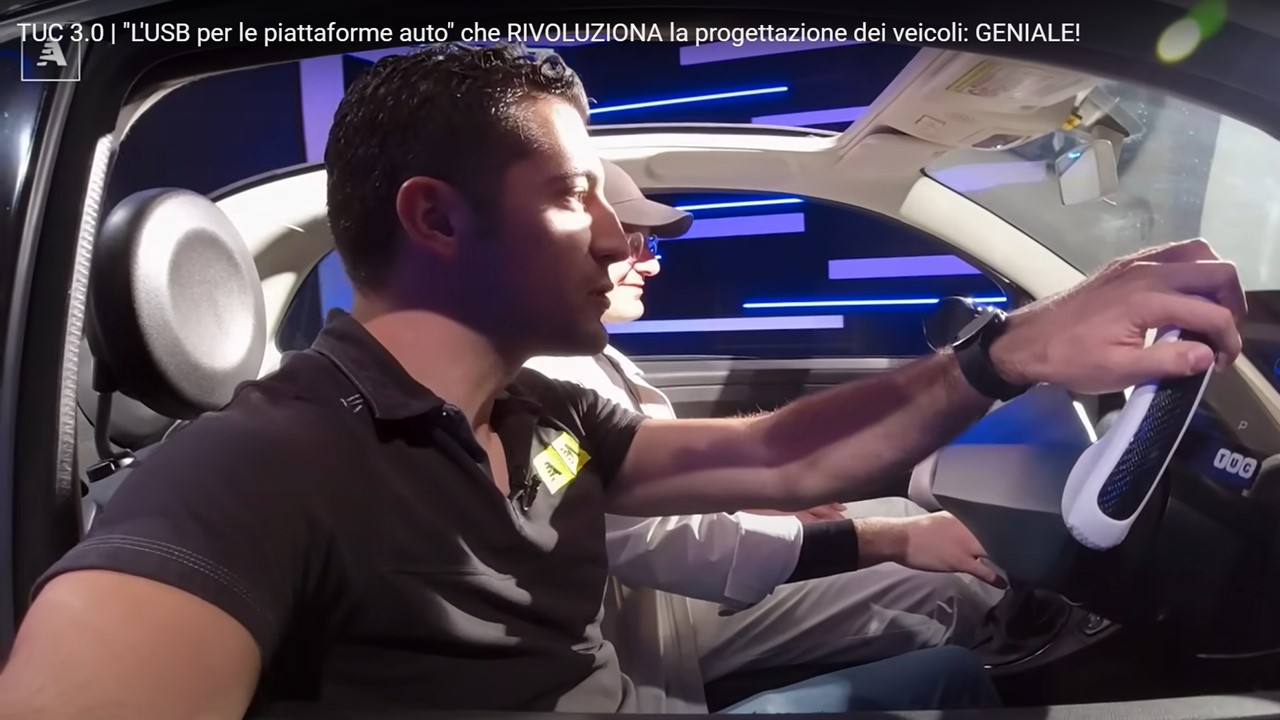 TUC.nest and city car Display at the 2023 Milan Design Week in the brand new Certosa District Fuorisalone venue dedicated to Technology, Innovation and Mobility amplified the media resonance on Design and Technology media with a warm welcome of all people visiting the exhibition during the 5 days event.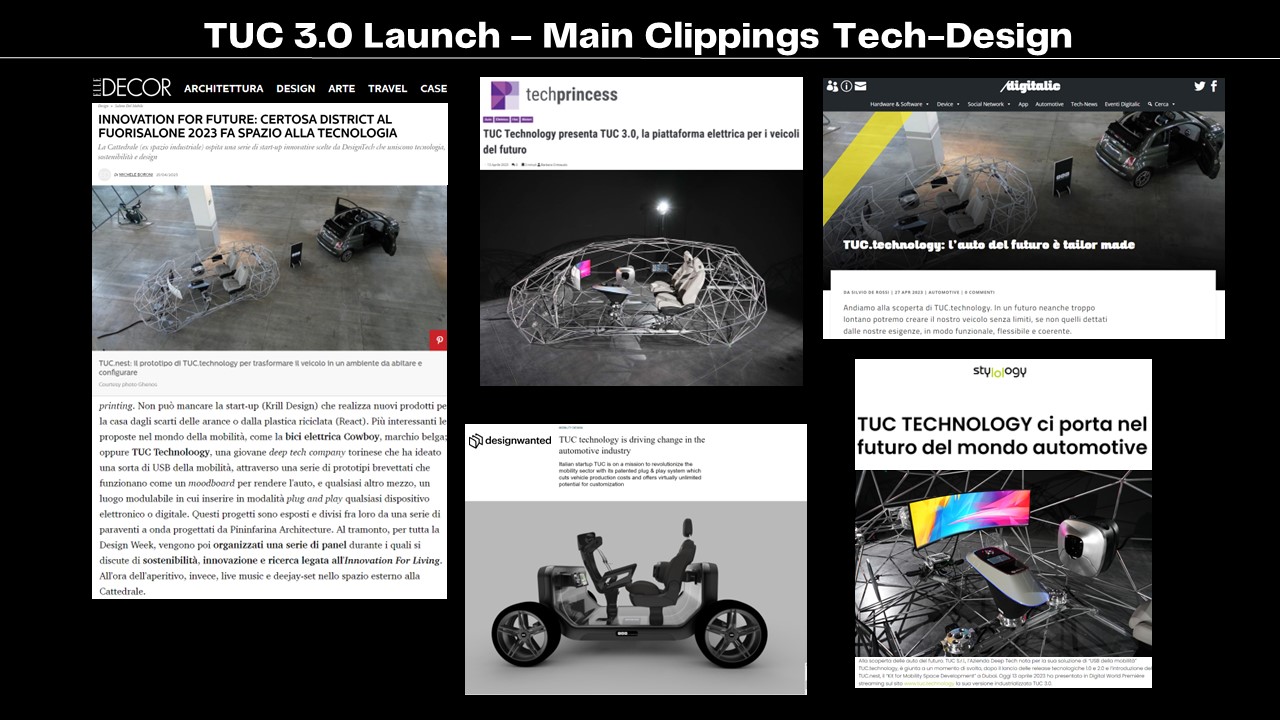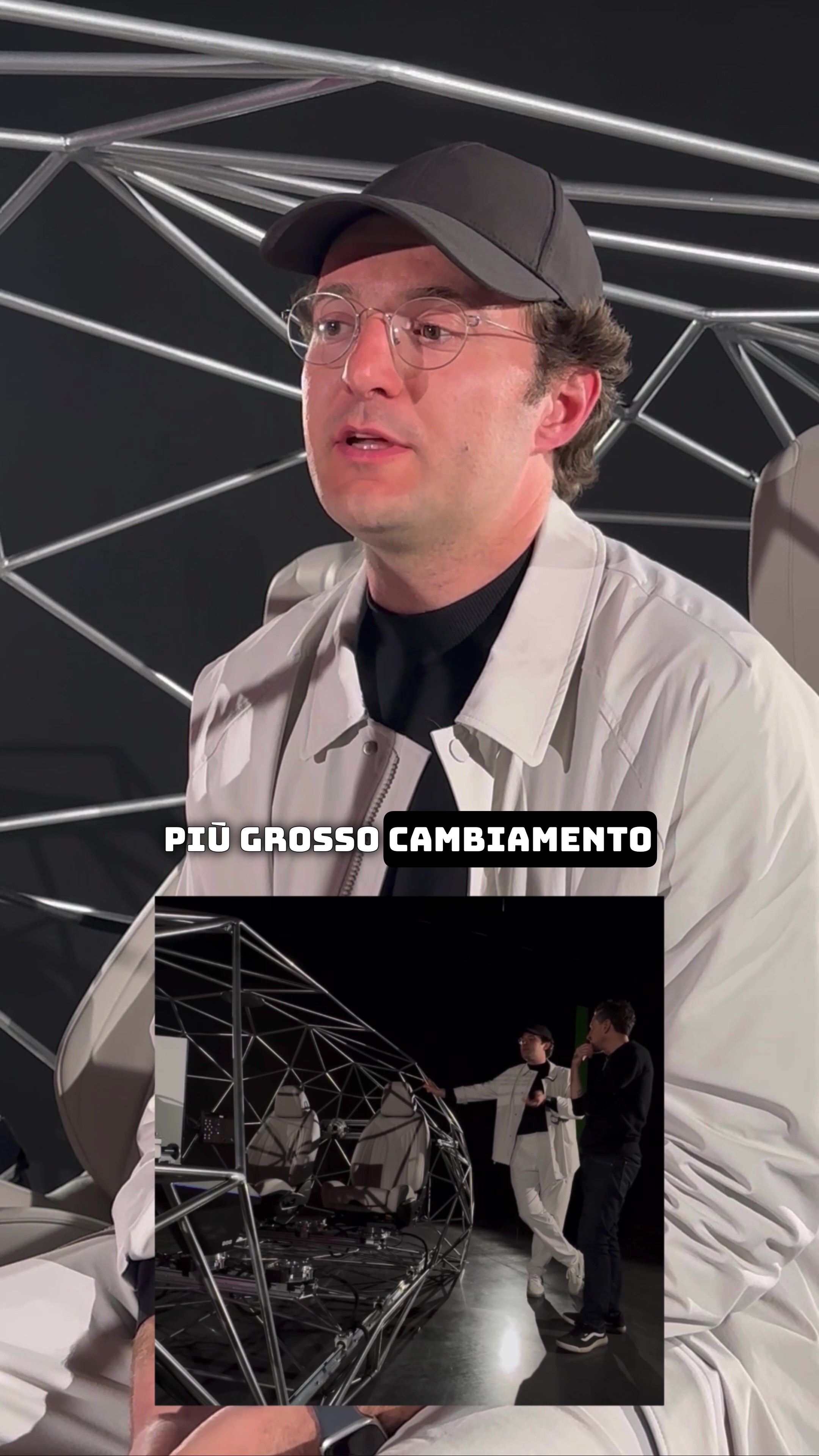 A warm welcome from the audience confirmed by the positive sentiment registered on the web in the period.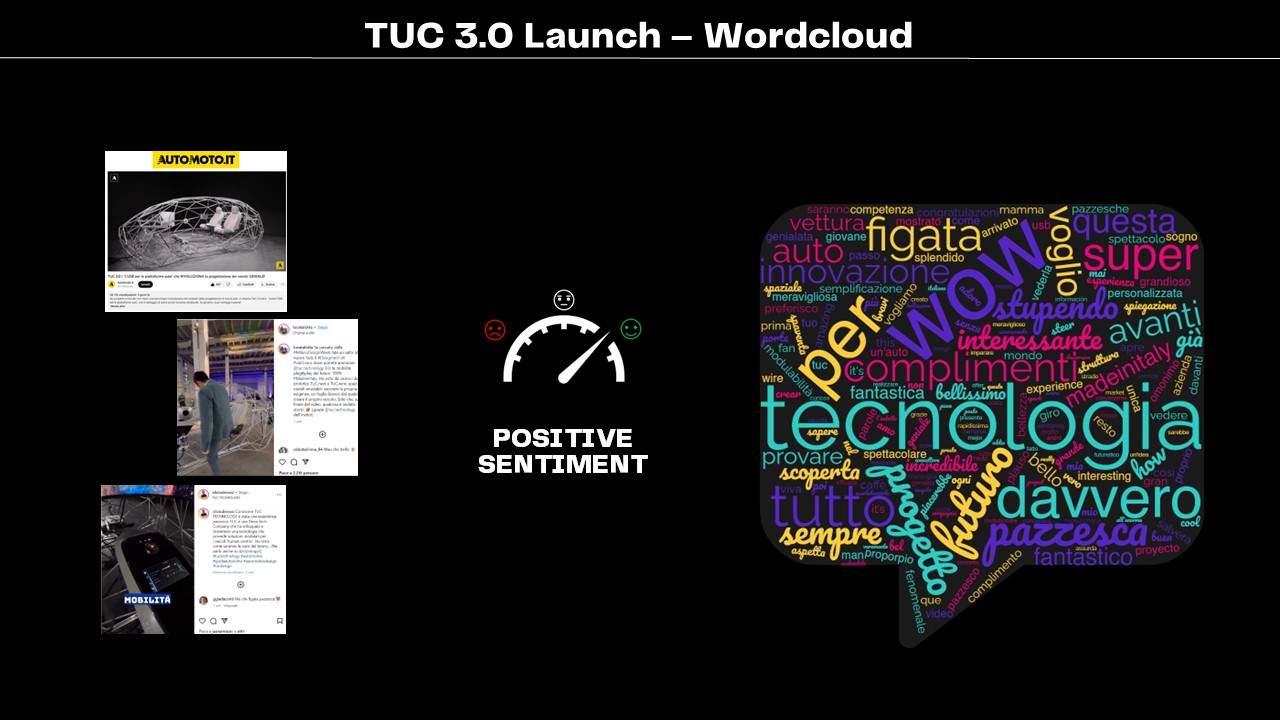 For further information, please refer to the "NEWSROOM" section of the website: https://news.tuc.technology/
ABOUT TUC.technology
TUC S.r.l is a Deep Tech company founded by Ludovico Campana (Co-founder, Inventor & CEO) and Sergio Pininfarina (Co-founder & President).
TUC S.r.l developed a patented, brand new and disruptive technology to revolutionize the future of mobility through solutions for developing vehicles as true modular human centric spaces.
TUC.technology re-defines the concept of vehicle following the guiding values of simplicity and progress, it has been exhibited in the major tech fairs all over the world like CES in Las Vegas, VIVATECH in Paris and GITEX Global in Dubai reaching an impressive Media coverage.
TUC.technology has been presented in 2 vehicles prototypes with the release TUC 1.0 and 2.0, both exhibited at the National Automobile Museum of Turin as a symbol of the redefinition of the vehicle.
TUC 3.0 industrialized version will be presented in 2023 to be applied on all mobility vehicles for starting the future mobility revolution.
Facebook @TUCtechnology
Instagram @tuc.technology
Twitter @TUCtechnology
Linkedin @TUC.technology
Press contacts:
+39 392 1513580